We are so proud of this latest project in Meredith for an Early American reproduction home, which happened to be built by Rick's dad, Henry Page. 
There was no such thing as a "kitchen", so to speak, back in early american times, because all of the cooking was simply done in the fireplace or on a wood stove.  We felt the best way to incorporate a "modern" kitchen into a home like this is to design cabinetry that is fitting with the period and give it a furniture-like look.  In this way, you can have a highly functioning kitchen but not look like you just bought standard kitchen cabinets.
Shown here is an enormous island with counter height seating, a dishwasher in disguise and tons of storage.
As you can see, we blended many different looks into the space to break things up visually, and to offer storage with attractive and period fitting style. The 42″ fridge is hidden with cherry panels, as is the hood, while a modern TV is hidden behind rusty punched tin panels on the antique looking pie safe.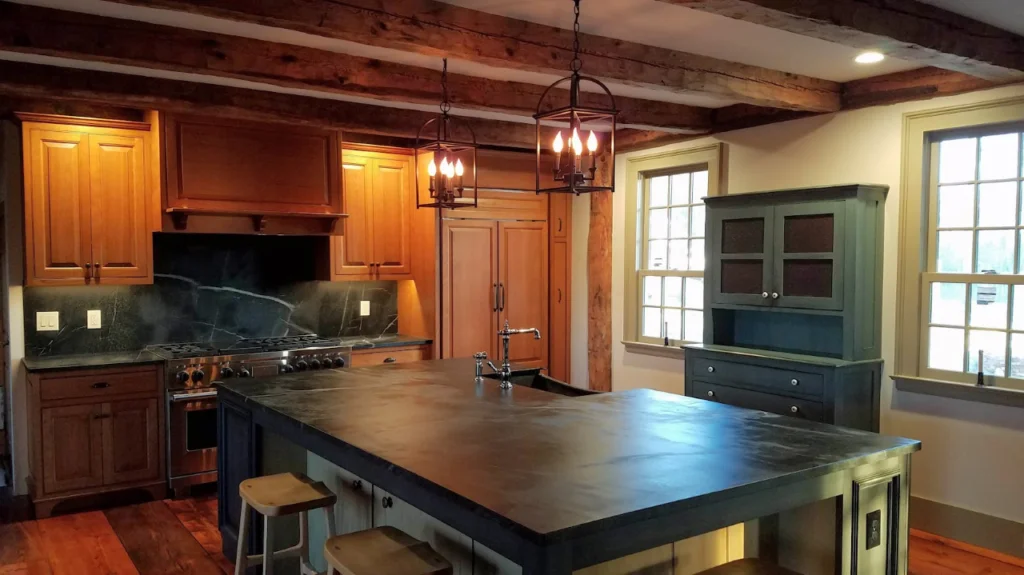 A closer look here reveals beaded face frame cabinetry with flush inset raised panel doors with stylish applied furniture feet that visually anchor the cabinetry to the floor and give it a furniture look.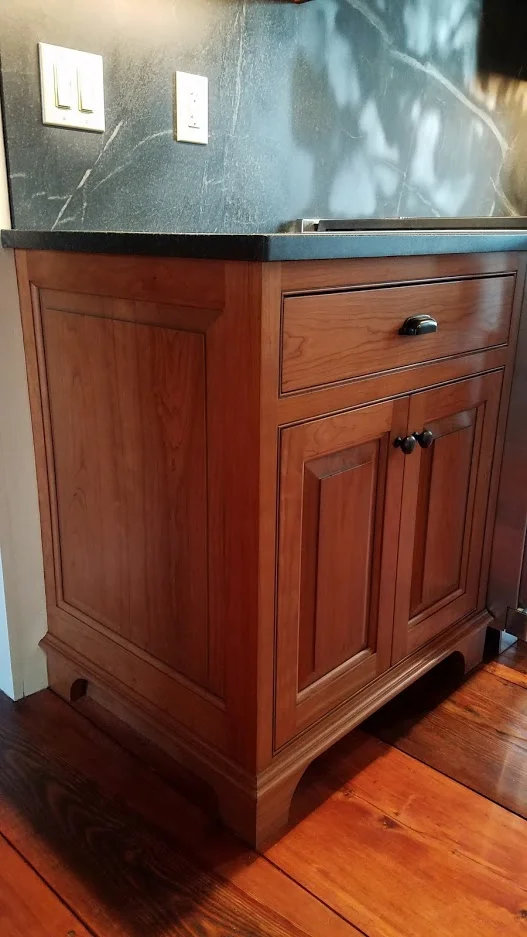 Because storage space was at a premium, we also built a Shaker inspired pantry to offset the lack of storage in the main kitchen.  It's finished in a very Shaker chromium yellow with an antique glaze and  fitted with walnut knobs.
This will be a "modern" "kitchen" to enjoy for years to come!